Lowering costs has always been a driving force in the adoption of open-source projects, but now IT leaders view it as a way to drive innovation and shorten time to market. This growing trend will be highlighted at the DCD Enterprise conference at the New York Marriott Marquis on April 19th and 20th.
Once American Express had decided they needed a cloud solution, the global financial services giant thought their voyage to OpenStack should journey in calm waters. The reality was a little different. Providing an insightful keynote at the conference will be Brian Saluzzo SVP, Technology Infrastructure at American Express, who will discuss how Amex implemented an OpenStack private cloud that improved time-to-provisioning by 90 percent. He will provide several recommendations from his team's experiences in building a cloud-first strategy by re-thinking organizational and technical processes.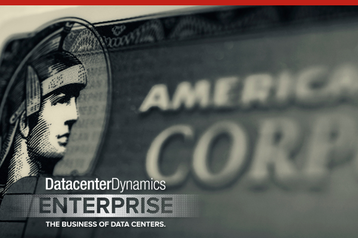 Unleashing experimentation and agility
Mr. Saluzzo notes that "Cloud migration is a fact of today's IT environments, but how much do you keep in-house versus outsourcing, and which parts IaaS, PaaS, SaaS, SDDC? Which components are public versus private vs. hybrid and when do the options come together in an integrated solution? As CIOs look to deliver strategic value to their organizations, hybrid cloud becomes not just a cost-saving tactic, but a fundamental element of innovation and agility strategy."
According to Bruce Taylor, EVP North America, "The increasing number of successful real world Open-Stack implementation stories and the potential transformation of hybrid IT models will increasingly enable enterprises to deliver on the needs of their customers as we leap towards third-decade IT delivery models in the 21st century."
Ending the first day of the conference is a plenary session on open-source technology adoption. The panel which includes Justin Erenkrantz, Head of Compute Architecture, Bloomberg LP, Richard Grant, MD, Global Data Center and Cross Platform Engineering, Goldman Sachs, Okechukwu Keke, Sr. Solution Architect at Telx and Calista Redmond from OpenPower, which will look at how an open-source strategy does not have to be an all-or-nothing commitment and how to drive efficiencies across the IT infrastructure organisation.
Last few delegate places remaining. If you are interested in attending click here