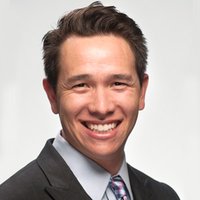 Steven Lim
Senior Vice President of Marketing and Product
,
NTT Global Data Centers
Steven Lim is Senior Vice President of Marketing and Product at the Americas division of NTT Global Data Centers. Steve is responsible for the strategic direction of the company's Product Management and Marketing teams.
Over his career, Steven has led marketing teams to generate significant revenue growth and enterprise value. He has built corporate brands, shaped the customer experience, and structured unique go-to-market solutions.
Prior to joining NTT, Steven served as a Customer Marketing Leader at LinkedIn and Vice President/Head of Marketing at Vantage Data Centers, where he was part of a senior executive team that increased the company's valuation five-fold. Previously, Steven had management responsibilities at Equinix, McAfee and Cisco.
Mr. Lim earned an MBA from the Graziadio Business School at Pepperdine University, as well as a Bachelor of Arts degree from the University of California, Berkeley.