Steve Conner
VP, Sales & Solution Engineering

, Vantage Data Centers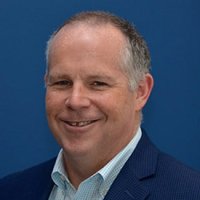 Steve Conner serves as the vice president, sales and solutions engineering, at Vantage Data Centers. He is responsible for supporting the company's sales team on technical requirements in pursuit of new business.
Conner has more than 25 years of experience in building and leading highly motivated sales and engineering teams. Prior to Vantage, Conner led the sales and engineering teams at Cloudistics, taking the start-up's revenue from $0 to more than $5 million in its first year of selling. Before Cloudistics, Conner held multiple senior level positions at Nutanix where he successfully built a multi-million dollar business unit focused on managed service providers.
In addition, Conner has held positions as principal at Sequoia Worldwide, vice president of technology innovation at Arrow Electronics, vice president and CTO of InScope International (later acquired by Arrow Electronics), CTO for Absulon Technology Partners (later acquired by InScope International), and director of professional services at Exodus Communications. As part of his focus on technology and enterprise architecture, Conner has earned multiple certifications including CCNP/DP, CISSP and ISSAP.
Conner holds a Bachelor of Science degree in computer science from the University of Richmond, a Master of Science degree in computer science from George Mason University, and an MBA from Florida Institute of Technology.