Sameh Boujelbene
Vice President

,

Dell'Oro Group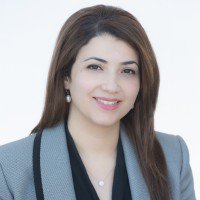 Sameh Boujelbene joined Dell'Oro Group in 2011 and is currently responsible for the Ethernet Campus Switch, and Ethernet Data Center Switch market research. While at the firm, Ms. Boujelbene has expanded her research programs to ensure they are evolving to address datacenter interconnect, AI/ML workloads, and digital transformation.
Ms. Boujelbene frequently performs speaking engagements at industry events such as COBO (Consortium for On-Board Optics), Ethernet Alliance, N-BASE-T Alliance, the Ethernet Technology Summit, OCP Global Submit, OFC, OCP (Open Compute Project), Open Server Summit, and Storage Networking Industry Alliance. Ms. Boujelbene has appeared as an invited speaker at investor conferences.
Ms. Boujelbene has been quoted in trade and business publications, including Barron's, Channel Live New Zealand, Computerworld, Data Center News – Asia, eWeek, EE Times, Fierce Telecom, InformationWeek, Lightwave Online, Orange County Business Journal, Network World, RCR Wireless, Reuters, SDxCentral, Tech Target, The Register.
Prior to joining Dell'Oro Group, Ms. Boujelbene was a Solution Sales Manager with Nokia Siemens Networks in Tunisia. During her tenure at Nokia Siemens Networks, Ms. Boujelbene focused on broadband access & IP connectivity solutions for mobile and fixed operators. Ms. Boujelbene was also engaged by Tunisie Telecom.
Ms. Boujelbene holds an M.B.A. from San Jose State University and a Master's Degree in Telecommunication from Higher Engineering School of Communication in Tunisia. Ms. Boujelbene graduated with the highest honors from both universities.