Professor Ian Bitterlin
Consulting Engineer & Visiting Professor

,

Leeds University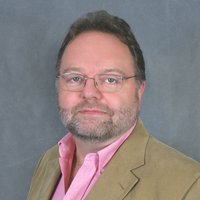 With a BA in mathematics, a first-class BSc(Hons) in technology, a postgraduate diploma in design & innovation and an honorary doctorate in management, Ian Bitterlin's career has been varied and extensive. Seven years in engineering with Schindler Lifts led to 14 years with Mannesmann Demag (rotating machines and variable speed drives) – during which time he wrote numerous technical papers on the subject of variable speed drive systems in the material handling industry, and presented them at conferences across the globe.
By 1990 he had reached the position of Divisional Manager. A move to Anton Piller (UPS) – where he served as UK Director for 7 years – was the start of Ian's long involvement within the critical power and cooling industry and led to several posts within the Emerson organization, culminating in Managing Director of Emerson Network Power.
Since 2001, appointments have included VP EMEA and AsiaPac for Active Power Inc, International Sales Director for Chloride and CTO of Prism Power Ltd – the exclusive provider of dynamic-rotary UPS systems manufactured by KST of Belgium.
An active speaker and author, his technical papers on critical power and cooling have been presented at numerous European conferences and he has made conference presentations and keynote speeches across the globe. Ian is a co-author of 2 chapters in the CIBSE publication, 'Guide K: Electricity in Buildings' – 'UPS Systems' and 'HV Switchgear'. Ian is a Member of several UK Engineering Institutions, including CIBSE, IET, the British Computer Society and the British Institute of Facility Managers, as well as being a member of AFCOM and the IEEE.