Osvaldo Morales
SVP of Infrastructure and Innovation

,

Digital Realty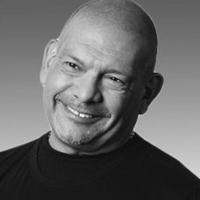 Ozvaldo is currently an SVP at Digital Realty, he is working as SVP of Infrastructure and Innovation. Oz Morales was a CTO/VP at Microsoft. He was responsible for Operations, Engineering, and Software tools at Microsoft.
He was the former Vice President for Data Center Global Services for Amazon Web Services, responsible for maintaining all of the Amazon.com/AWS data centers around the world, he was with AWS/Amazon for 17 years. He was with MSFT for 5 years and started his career as a Partner Engineer in DCX. Oz has continued to apply new innovations and proven technology to deploy into the data center space and has developed many innovative project patents for efficiency and cost savings. His patent awards are in the hundreds and range from developing strategies for low cost distribution of electrical power for data centers to methods of airflow control and he currently has several other patents pending. Oz has been involved in over 500 data center projects - from developing the MDF solutions that power Amazons broad warehouse systems, to AWSs data-centers and MSFTs latest generation data center designs. Both AWS and MSFTs works leading cost structure were driven by Oz and his robust engineering teams.
Prior to coming to his pivot to technology, Oz worked as a manager at Enbridge Technology Inc., an oil and pipeline gas industry worldwide based in Canada. Oz led the SCADA team to automate control and loss prevention of all of the countries hydro-carbon pipeline system. He also developed patentable innovations applied in the oil field.
Oz holds degrees in Mechanical Engineering and Electrical Engineering.