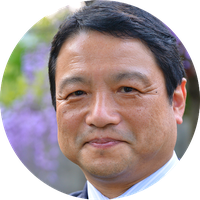 Hideaki Fujimaki
Spiralgroup.biz ltd.
Hideaki has been working in the computer industry for over 35 years, starting as a Mainframe CPU engineer with Fujitsu in 1979. He later moved into Super Computer development division in Fujitsu, and had the role of director for PC server product planning with Fujitsu Siemens Computer in Germany in 1999-2005, then as the general manager for server/storage product marketing in 2005-2009. In 2010 he started a new role in "Data Center consulting" including server, storage, middleware and facility control for data centers.
In 2017, he retired Fujitsu Ltd. and established his own company (Spiralgroup.biz ltd.) His company focuses on advanced technologies for reducing energy in Data Center.
In parallel, he belongs to Osaka University Cyber Media Center as the guest Professor. His research areas are: Geo Replication with cold storage, AI controlled green data Center, Liquid immersion cooling technology, Security interface method for Data Center facilities.
Since 2016, he and his colleagues have started researching advanced Data Center technologies as a pilot project that is funded by Japanese Government (Ministry of the Environment). This project focuses on "How to reduce CO2 in Data Center".