Douglas Mouton
General Manager - Global Data Center Execution

,

Microsoft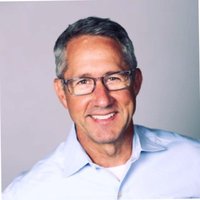 Doug Mouton is the General Manager of the Datacenter Execution Team for Microsoft's Datacenter Strategy Planning and Development team supporting unprecedented growth in data center capacity to meet the needs of Microsoft's mobile-first, cloud-first strategy. Doug's team is focused on the design and delivery of Microsoft datacenters, with the following global teams reporting to Doug:
• Datacenter Engineering
• Program Management and Execution
• Infrastructure Sourcing and Contracts
• Datacenter Construction and Delivery
Doug brings a wealth of experience to Microsoft in executing very unique and complex projects. He joins Microsoft from Jacobs Engineering where he was the Vice President for Global Buildings and Infrastructure, Program Management, Construction Management leading approximately 1,000 employees working on 100 concurrent projects. While an architect by trade, Doug attributes much of his strengths in solving complex dynamic problems to his Army National Guard experience.