Vocus Communications is set to to buy Australian fiber firm Nextgen Networks, as well as its two subsea development projects for AU$807 million.
The deal gives Vocus access to Nextgen's 17,000km fiber backhaul network, as well as the North West Cable System and Australia Singapore Cable projects.
Vocus' fiber focus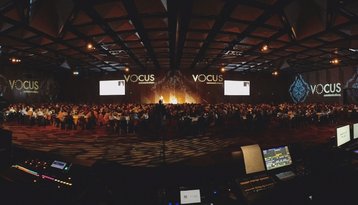 "The acquisition of Nextgen Networks, one of Australia's largest national fibre backhaul networks, provides Vocus with the missing piece in our existing infrastructure network," said Vocus CEO Geoff Horth.
Executive director James Spenceley added: "The Nextgen Networks national fibre network is a world-class asset that brings to Vocus fibre access to 70 datacentres, fibre access to more than 1,100 buildings, and requires only AU$11.5 million of additional capital expenditure to bring our combined points of interconnect (POIs) to 112 of 121."
Nextgen's network includes more than 6,000km of the federal government's Regional Backbone Blackspots Program, while the 2,000 km North West Cable System is set to stretch from Darwin to Port Hedland, and the 4,600 km Australia Singapore Cable plans to connect Singapore, Jakarta and Perth.
The announcement marks only the latest in a series of acquisitions by Vocus, which merged with telecoms provider M2 earlier this year, and purchased fiber optics carrier Amcom Telecommunications the year before.