Electric vehicle maker Tesla has opened a data center in Shanghai, China.
The facility, first announced in April, was built after Chinese regulators began drafting rules requiring Chinese subsidiaries to store data locally.
Few concrete details about the data center exist, with Tesla US essentially operating without a press relations department, and being known for having a spotty relationship with the truth.
The news comes as Tesla hit a market cap of $1 trillion for the first time.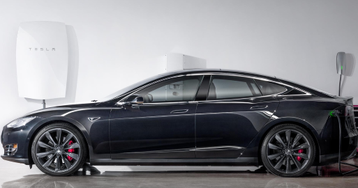 "Tesla China is a company that's based here and must abide by all Chinese laws and regulations," Grace Tao, Tesla China's head of communications and government affairs, said in April. "In fact, our data will be very well protected. Chinese data will be stored in China."
A month earlier, combative company CEO Elon Musk told a government forum in Beijing that "if Tesla uses cars to spy in China or anywhere, we will be shut down." He was referring to whether Teslas would be used by US spies, rather than the local data being accessed by the Chinese government.
Chinese law requires foreign companies to partner with local firms, usually state-owned ones, on data center operations.
Amazon Web Services partnered with Beijing Sinnet Technology, while Microsoft and IBM have turned to 21Vianet Group. Apple uses state-owned Guizhou-Cloud Big Data Industry (GCBD), and previously had a contract with China Telecom. Apple was forced to make serious concessions on its security keys, keeping them at the government-controlled sites.
It is not clear who Tesla partnered with, nor where the facility is located. The company's Chinese Gigafactory - which it was able to retain full ownership of - is also located in Shanghai. This week, it said that it had also opened an R&D facility in the city.
Over in the US, Tesla operates a small supercomputer - but is currently building a much larger 'Dojo' system, which will use its own in-house D1 chip.