Seagate, primarily known as a hard drive manufacturer, has updated its software range with new backup and recovery solutions. These include products for on-premise infrastructure, private, and public clouds.
The additions replace Seagate's familiar EVault offering. The company says the latest generation of software delivers up to four times more performance than EVault, resulting in shorter backup and recovery times.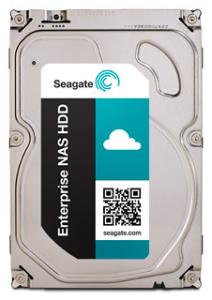 Seagate does software
The all-new Seagate Backup and Recovery Private Cloud and Seagate Data Management Services can handle up to 6TB of compressed backup data per hour on a single module.
Seagate Data Management Services can analyze data usage without manual intervention and advise on the most cost effective storage tier the data should reside on.
Meanwhile the Backup and Recovery Private Cloud was designed for managed service providers or large enterprises that have to support the growing cloud-based backup requirements of several clients or departments.
"Organizations of all sizes are moving to the cloud for a variety of reasons – and data protection is certainly among the top ones," said Jason Buffington, senior analyst of data protection at the Enterprise Strategy Group.
"To meet users' expectations of data availability and recoverability, on-premises solutions are paramount, but the cloud absolutely has a role to play in backup and disaster recovery preparedness, as well as offsite/long-term data retention."