The variety and quality of digital infrastructure available to Australian business mean most are relying on a number of different modes of hosting and delivering their IT. Very few organizations do not make some use of cloud, while DCD research indicates that uptake of colocation and outsourcing in Australia continues to rise in value, and many companies continue to effectively operate footprint in-house.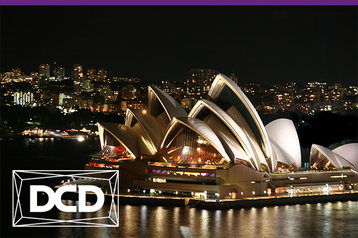 Yet the drive to hybrid I.T. using diverse hosting and sourcing options brings with it a new set of challenges for control, integration and optimization. At DCD>Australia 2017, hear from thirty experts from overseas and from Australia as they examine the complexities of delivering operational consistency across compute models as well as identifying the right resources and solutions with which to build a solid hybrid strategy, paying particular attention to:
How to plan and source effectively to match digital infrastructure deployment with business requirements
How to optimise performance, visibility and efficiency
Bridging the gap between continuing technological innovation and business outcomes
What is next in line waiting to impact your business?
Sessions will include coverage of IoT, analytics, security and risk, sourcing and procurement, network architectures, software-defined, new services and providers arriving in Australia, and the evolving hyperconverged and automated data center. Confirmed speakers include Dror Shenkar, Chief Data Center Software Architect at Intel; Leo Chen, IDC Senior Architect at Alibaba Infrastructure Services; Tristan Goode, CEO of Aptira; Darragh Kennedy, Head of Cloud Services at Lonely Planet Roman Ferrando, CEO of Thingbook.io; Pascal Jaillon, VP, R&D at OVH (US); Alexander Turner, CEO of Ordnance Networks and Joseph Smith, Director Products Cloud Business at Singtel-Optus.
The program is geared towards C-Level executives, senior managers, department heads as well as technical, operational and other specialist staff within end-user, colocation, cloud and IT service provider companies.
The day will include 16 sessions across 2 halls from 9am to 5pm, including case studies, thought leadership presentations, hour-long participatory panels, as well as technical break-out sessions and thought labs. Displays and demonstration will be available in the adjacent Exhibition Hall.
Win DCD's "Most Connected Industry Professional" Award
Know many IT and data center professionals in the industry? Invite them to our DCD events and you may stand to win our award for the "Most Connected Industry Professional" and boast about your connections to your fellow peers!
More details on this award can be found here.
Qualified end-users can apply for complimentary registration
DCD adopts a 'free-to-attend, by invitation' event model for qualified end-user business executives, managers and technical professionals directly engaged with IT, data center and cloud infrastructure. If your company operates its own on/off premise data center(s), or if you are a significant end-user of data center and cloud services and you are involved in technology planning, procurement, implementation, and operations, then you may qualify. Complimentary registration for DCD>Australia qualified applicants ends May 26, or when 'free' allocation filled. A registration fee of $300 applies to all end-user delegate registrations thereafter. 
New to DCD: A complimentary Professional Advisor Passes is also available to one engineering/technical professional with management title/responsibility from each A/E consultancy/advisory firm (subject to criteria).
Find out more about which pass you qualify for and register for our upcoming conference, DCD>Australia here.
For any inquiries about registration please contact us at delegates.anz@datacenterdynamics.com