Cryptocurrency mining firm Riot Blockchain has bought Whinstone from Northern Data for €550 million ($654 million)
Whinstone is the US subsidiary of Northern Data (previously Northern Bitcoin) and has a cryptocurrency mining data center facility based in Rockdale, Texas.
Whinstone's 100-acre site hosts mining operations for three institutional clients in three buildings totaling 190,000 square feet (17,600 sqm) with a fourth 60,000 sq ft (5,500 sqm) building under development. Construction on the campus began in November 2020 and has a total power capacity of 750MW, of which 300MW is allegedly currently developed.
"We are excited to be joining Riot, as both Riot and Whinstone share a vision for the future of Bitcoin mining in America," said Chad Harris, co-founder of Whinstone. "Riot's strategic vision and resources combined with Whinstone's infrastructure strength will allow our combined teams to achieve our shared growth plans."
Register now for our upcoming virtual conference on data center energy integration: DCD>Grid Scale
Northern Data sells Whinstone as it looks beyond cryptomining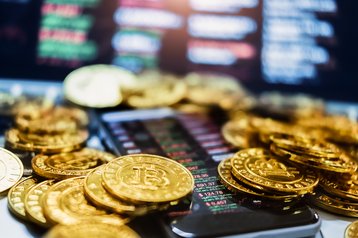 The deal sees Riot paying €67 million ($79.6 million) in cash and 11.8 million shares of common stock totaling €481 million ($572 million). The company says it intends to utilize Whinstone's existing operational capacity for its own mining operations but also to scale capacity and 'establish themselves as the leading Bitcoin miner in the US.'
"The acquisition of Whinstone is the most significant achievement in Riot's growth to-date and positions Riot as an industry leader in Bitcoin mining," said Jason Les, CEO of Riot. "Riot will wholly own the largest Bitcoin mining facility in North America, with very low power costs, and one of the most talented development teams in the industry. Whinstone will serve as the foundation of Riot's Bitcoin mining operations, upon which we will drive our goal of increasing the American footprint in the global Bitcoin mining landscape."
Northern Bitcoin AG merged with Whinstone US in 2019 to become Northern Data, with Whinstone CEO Aroosh Thillainathan becoming CEO of the joint company, and has since focused on expanding beyond cryptocurrency mining into HPC for artificial intelligence, analytics, IoT uses cases, and rendering.
Northern says its six existing facilities in Canada, Germany, the Netherlands, and Scandinavia are all already sold out, and the proceeds of this deal will allow Northern Data to directly accelerate the development of eight new facilities in North America and Europe. Northern will own approximately 12 percent of Riot's common stock after the deal closes.
"Northern Data has been able to create a versatile multi-site network of efficient HPC capabilities with an industry-leading sustainability focus by offering secured access to renewable energy sources. With the proceeds from the transaction, we can accelerate our expansion significantly and reinforce the focus on value-accretive HPC services," said Thillainathan.
"With Whinstone we have built and established one of the largest HPC centers in the world with significant potential and scale to further ramp up capacity. The transaction will provide Riot with the opportunity to not only utilize Whinstone's existing operational capacity for their own mining operations but also to scale capacity and establish themselves as the leading bitcoin miner in the US."