DCD's 5th annual conference and expo in Indonesia will be held on 7 April 2016 at Ritz Carlton Mega Kuningan, Jakarta. A month away, and the event has gained traction from both local and global IT and data center community, expecting over 450 senior IT, facilities and business professionals.
"The global industry is interested in this rising dragon, while the Indonesians are thirsty for knowledge to overcome the many challenges, including rising costs and limited skilled manpower, from its booming industry. According to our Intelligence division, Indonesia will continue to experience a double digit growth in data centers, outsourcing services, and cloud investment - among the highest growth rate in the world. We forecast that the country's data center industry will be valued around US$ 280 million in 2016," said Vincent Liew, General Manager of APAC, DatacenterDynamics.
"Combating the challenges, we will be launching 6 tracks Colo+Cloud, Design+Build, Servers+Storage, Security+Risk, Software-defined and Power+Cooling, and will be filling in with successful end-user case studies, hot panel debates and the latest industry innovations. The tracks will cater to the different professionals, and encourage the learning of their counterpart's expertise. Senior level discussions among the professionals can be expected as DCD and its partners inspire the way forward for the industry," he added.
Bringing in international expertise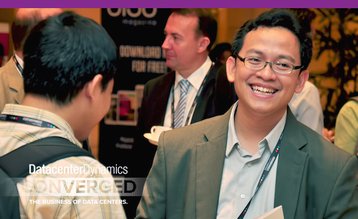 The significant growth and potential of this industry have caught the eyes of international IT and data center providers. Joining this year's industry gathering are renowned players including NTT Communications, Equinix, Avnet, Intel and Huawei.
DCD Converged Indonesia's headline sponsor, NTT Indonesia Nexcenter, was recently established after NTT Communications has successfully acquired PT Cyber CSF.
Its Vice President of Sales and Marketing, Alvin Siagian, shared his insights, "Data centers as critical facilities require quality and reliability in people, processes and infrastructure. With NTT Communication's expertise, the Indonesian industry can look forward to a globally standardized service with quality, flexibility, and cost-efficiency, proven in 140 locations worldwide". Localizing foreign expertise, Alvin will be speaking at the Colo+Cloud track where outsourcing and Cloud is recognized as the stellar choice in the era of data boom.
Attendance is free for qualified end-users
DCD has moved to a 'free-to-attend, by invitation' event model for qualified end-user business executives, managers and technical professionals directly engaged with IT, data center and cloud infrastructure. If your company operates its own on/off premise data center(s), or if you are a significant end-user of data center and cloud services and you are involved in technology planning, procurement, implementation, and operations, then you may qualify.