The opening address of DCD's 8th Australian conference will be delivered by Dror Shenkar, the Chief Architect in Intel's Data Center Management Software group.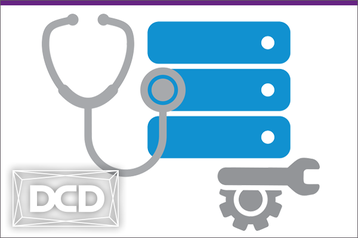 As Dror states, "It's all about the effective use of data to manage infrastructure at all points across both the IT and facility equipment to ensure the health, availability and efficiency of the operation. As IT equipment becomes smarter it exposes lots of data. However, we don't see the ecosystem and the datacenter end users leveraging this data and benefiting from it."Based on his extensive industry experience in datacenter energy efficiency and power, and in system architecture and design, Dror will speak about the importance of visibility into power, thermal, and data health in the datacenter to achieve optimal levels of efficiency and availability.
The data-driven organisation starts in the data-driven datacenter and Dror will also present specific use cases demonstrating how the usage and outputs of data and analytics can enable the improved and more cost-effective operation of data infrastructure. Dror stresses the role of real-world application in driving product specifications and the audience on 27 June will be able to look at their own footprint in terms of learning and decision making from the operational data it collects: 
"We see our customers almost as partners with regards to the product development and direction, and very proud that most of our product features are asked and defined by customers and not by us."
Since the effective development of hybrid IT is based on higher-spec, intelligent and connected infrastructure, Dror's presentation will help define the landscape in terms of data and analytics. In the words of Vincent Liew, Managing Director – APAC at DCD, "We are delighted to welcome Dror to deliver the opening address at DCD Australia this year. His experience and innovation in developing intelligence software will prove of considerable interest and value to his audience and will help define one of the day's key areas of learning."
Win DCD's "Most Connected Industry Professional" Award
Know many IT and data center professionals in the industry? Invite them to our DCD events and you may stand to win our award for the "Most Connected Industry Professional" and boast about your connections to your fellow peers!
More details on this award can be found here.
Qualified end-users can apply for complimentary registration
DCD adopts a 'free-to-attend, by invitation' event model for qualified end-user business executives, managers and technical professionals directly engaged with IT, data center and cloud infrastructure. If your company operates its own on/off premise data center(s), or if you are a significant end-user of data center and cloud services and you are involved in technology planning, procurement, implementation, and operations, then you may qualify. Complimentary registration for DCD>Australia qualified applicants ends May 26, or when 'free' allocation filled. A registration fee of $300 applies to all end-user delegate registrations thereafter. 
New to DCD: A complimentary Professional Advisor Passes is also available to one engineering/technical professional with management title/responsibility from each A/E consultancy/advisory firm (subject to criteria).
Find out more about which pass you qualify for and register for our upcoming conference, DCD>Australia here.
For any inquiries about registration please contact us at [email protected]
*DCD has not paid Dror Shenkar to either attend or speak at DCD>Australia 2017 on June 27