The DCD Group, a leading specialist provider of events and services tailored for the data infrastructure industry, hosted its 8th DCD Australia Conference and Expo on 27 June at the Sydney International Convention Centre. The key focus of this event was to focus on the diverse infrastructure used by Australian companies for their data requirements, and to provide insights on how to meet the continuing challenges of managing data infrastructure. The day brought together over 30 speakers across 16 sessions as well as 30 exhibitors and 3 technical briefing sessions. Over 500 experts in the IT, data center, and business sector joined the day.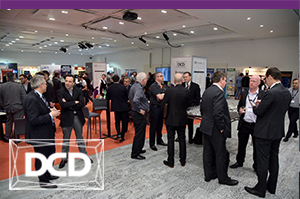 "Australia continues to maintain its role as one of the key leader markets in the Asia Pacific region. Investment into datacenters, colocation and outsourcing continues to be strong and the deployment of cloud, particularly in as a key component of hybrid IT models continues to move ahead. The discussions today focused on the design, management and operational strategies required to prosper in today's data-driven economy, as well as the technological innovations that will help that happen. We are truly privileged to have gathered market-leading speakers and sponsors, together with IT and data center decision makers and influencers to enable this," said Nick Parfitt, Conference Producer and Senior Analyst of DCD Group.
To provide the industry with a forum to discuss and learn about key issues and innovations, DCD>Australia will take place annually in Australia. The next conference is scheduled for 24 August 2018. As a continuous effort to enhance professional development growth in the ANZ region, training courses in Sydney and Melbourne are also frequently run by training division, DCPRO Development.
The SE Asia Datacenter Week and Datacenter Week Awards
Looking forward, DCD events across APAC willl culminate in Singapore with a week-long series of workshops, data center tours and the DCD>Zettastructure Conference & Expo building into SE Asia Datacenter Week (September 15 – 21). This has been described as "The South East Asian Digital Infrastructure Summit" and it will convene the whole APAC IT ecosystem in this era of Big Data and innovation.
The Datacenter Week will also mark the start of the release of results for the Datacenter Awards, with the finalists being announced in Singapore, and the winners in Hong Kong on November 10. Bringing the community together with the wider Asia region, the Datacenter Week Awards celebrates the success of new technology and best practices adoption in Asia in the past 12 months.
Nominations are open till August 22. For more information visit https://www.datacenterweek.com/awards or email stephanie.chiang@datacenterdynamics.com
Qualified end-users can apply for complimentary registration
DCD has moved to a 'free-to-attend, by invitation' event model for qualified end-user business executives, managers and technical professionals directly engaged with IT, data center and cloud infrastructure. If your company operates its own on/off premise data center(s), or if you are a significant end-user of data center and cloud services and you are involved in technology planning, procurement, implementation, and operations, then you may qualify.
New to DCD: A complimentary Professional Advisor Passes is also available to one engineering/technical professional with management title/responsibility from each A/E consultancy/advisory firm (subject to criteria).
Register for the next DCD APAC conference, DCD>Zettastructure here and indicate interest for other activities part of the SE Asia Datacenter week in the registration survey.
About DCD
DCD is a full service B2B information provider at the core of which is a unique series of events tailored specifically to deliver enhanced knowledge and networking opportunities to professionals that design, build and operate data centers. With 49 established annual conferences in key business cities across the world, DCD is acknowledged as the definitive event where the leading experts in the field share their insights with the top level data center operators in each market.