Edge and cloud service provider EdgeNext has acquired ChinaCache's international content delivery network (CDN) operations.
Announced last week, it is hoped that the acquisition will increase EdgeNext's scale of operations and diversify its revenue. The financial terms of the acquisition have not been publicly shared.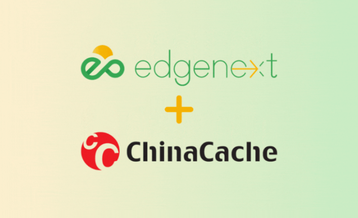 "As part of our strategy to develop and make investments in our international cloud delivery company, we are thrilled to have completed the strategic purchase of ChinaCache's abroad operations," said Robert Sha, CEO at EdgeNext. "We are thrilled to welcome ChinaCache customers and workers to the EdgeNext family."
"With this transaction fulfilled, EdgeNext strengthens its complete product portfolio and enhances its cloud delivery business to be one of largest edge cloud service providers specializing in APAC, China, and Middle East content delivery services,'' he added.
Public CDNs, like those provided by ChinaCache, provide content to the Internet which is then managed by the CDN operator and is usually based on a pay-as-you-use model. You can also get enterprise CDN's, like that launched by Microsoft in September 2022, which use private infrastructure to distribute content inside a corporate firewall.
EdgeNext's solutions are a combination of an Edge cloud platform and a content delivery solution. Thus far, the company has set up over 1,300 self-built nodes to deliver connectivity to users. After the acquisition, the company intends to continue to focus on the Middle, and Asia-Pacific regions. According to the company's LinkedIn profile, it is based in Bellevue, Washington.
As well as offering CDN services, ChinaCache provides cloud services and security solutions and was launched in 1998. Based in Beijing, the company first expanded into Europe in 2015 and, in 2016, ChinaCache launched the first-ever Internet exchange in China, hosted in its Atecsys data center. The company previously considered selling its data center business but, in April 2018, decided against it. ChinaCache was delisted from NASDAQ in 2019.
A similar acquisition happened this time last year, with Limelight Networks announcing plans to acquire Yahoo's CDN company, Edgecast, for $300m.
Late last year EdgeNext announced a memorandum of cooperation with Middle Eastern conglomerate Ajlan & Bros Holding Group and data center and network firm Aofei International for a new data center in Riyadh in Saudi Arabia.