Thanks to a host of new technologies, including edge network data centers, electrical utilities can now effectively change consumer behavior on power conservation. That's the message University of Southern California digital sociologist Dr. Julie Albright will deliver in her keynote at DCD>Enterprise, March 14-15 in New York City.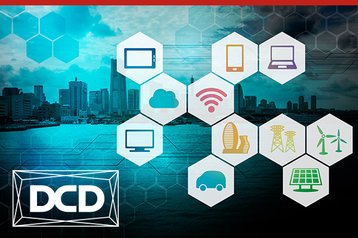 Dr. Albright is considered a "go-to" expert on digital culture and energy, and has appeared on every major network, including NBC Nightly News, CNN, The Today Show, Nat Geo, and in the pages of  The Wall Street Journal, among others.
"Today's Millennial-age energy consumers are increasingly 'untethered', preferring to rent, not to own, for instance," says Dr. Albright. "This creates a new set of challenges for power utilities. wireless mobility, social media, gamification, data visualization, and AI chatbots, that are unleashing a new ways for power utilities to improve energy efficiency, better manage peak demand, and reduce carbon. Smart grid isn't a 'thing' but a paradigm shift that opens up both new opportunities and challenges to the power utility sector – including cybersecurity."
Utilities' digital infrastructure opportunity
"Power utilities are, indeed, digital enterprises in their own right," says Bruce Taylor, conference chair, DCD>Enterprise, "with a true digital infrastructure transformation opportunity of their own. The linkage between digital infrastructure and the power grid is undeniable."
"With our DCD>Zettastructure conference in London in November we laid the groundwork for helping the digital infrastructure services sector get to grips with the massive changes that the industry is facing in the era of Zettabyte growth", says George Rockett CEO & Co-Founder of DCD.
"Now, with the DCD>Enterprise summit in New York, we more fully explore the rate and scale of change that will impact the full global data infrastructure."
New York State Energy Research and Development Agency (NYSERDA) and the City of New York's Smart Cities program, as well as the power utilities sector will be specially invited guests to hear Dr. Albright's keynote where other industry heavyweights such as Bloom Energy and Schneider Electric will also be in attendance.
DCD>Enterprise is intended and designed specifically for a community of professional practice made up of technology and business executives, managers, and engineering professionals directly engaged in the IT, data center, telecom/network, and cloud infrastructure at the end-user level.
IT, data center, and cloud infrastructure services users are invited to attend as delegates to DCD>Enterprise at no fee. Limited to 1,500 delegates, we urge you to apply for your complimentary pass(es) now and put this conference in your calendar, as pre-registration is expected to be over-subscribed!