With the launch of Thailand's Digital Government Plan 2017-21, the government has been injecting funds to support new digital projects across various sectors. As a result, the discussion in the Data Center & Cloud industry has swiftly shifted to how these new demands will influence infrastructure requirements, namely capacity and storage demands.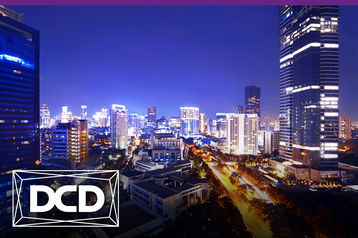 Local and international thought leaders, Arun Sundar, Chief Strategy Officer of Trustsphere and Chairman of the Asian Analytics Alliance, Daniel Michener, CEO of Burst Myanmar and Peerapat Asoktummarungsri, Co-Founder & Head of Engineering of Billme will be contributing to this conversation through a Panel Discussion on "Data Center and Cloud Infrastructure Transformation in the Shadow of 5G, AI, Robotics and more" at the Bangkok event. Lending insights from both, a strategic and an operational angle, focusing on 5G, AI, Robotics and IOT, they will be exploring how these innovations have been advancing in recent years, how they are transforming the data center space, as well as how we can prepare our infrastructure for what lies ahead.
DCD>Thailand & Indochina 2018, the regional summit for Data Center & Cloud Infrastructure, will convene 350 senior data center and IT experts and provide networking opportunities through the day. The expo hall will house 15 technology showcases and the agenda will comprise of compelling keynotes and interactive panel sessions by 20 business and technology thought leaders. Delegates will deep dive into next wave of Datace Center and Cloud infrastructure transformation in Thailand and the wider Indochina region.
Uptime Institute to run pre-conference workshop at DCD>Thailand & Indochina 2018
As part of the global content partnership with Uptime Institute announced last year, Uptime Institute will be hosting a half-day workshop on February 12, giving us insight into what lies ahead for the IT Infrastructure market, and what you need to consider now to prepare for the future. Topics will include the creation of hybrid infrastructures and leveraging the cloud, deployment of fundamental technologies and improving overall performance; increasing efficiency and reliability.
"The Asia Pacific market continues to be competitive as expansion into cloud services and other managed services increases, providing new ways for organizations to differentiate themselves. We see strong players like True Internet Data Centre and Interlink Telecom emerging as strong leaders with a commitment to operational and business excellence," said John Duffin, Managing Director, APAC for Uptime Institute. "It's evident from our work in Thailand that companies are focusing on building world class facilities to meet and exceed the needs to be ready for the digital ecosystem."
You can register your interest for this workshop through the main conference registration survey.
Qualified end-users can apply for complimentary registration
DCD operates on a 'free-to-attend, by invitation' event model for qualified end-user business executives, managers and technical professionals directly engaged with IT, data center and cloud infrastructure. If your company operates its own on/off premise data center(s), or if you are a significant end-user of data center outsourcing and/or cloud services and are involved in technology planning, procurement, implementation and operations, then you may qualify.
Complimentary Professional Advisor Passes are also available for two senior engineering/technical professionals with a management title/responsibility from each A/E consultancy/advisory firm (subject to criteria).
Find out more about which pass you qualify for and register for the conference here.
For further enquiries, please contact us at [email protected]