Amazon Web Services is planning to build more data centers in Boardman, in Oregon's Morrow County.
First reported by Oregon Live, the company is looking to expand its already sizeable presence in the area with four to five more data centers.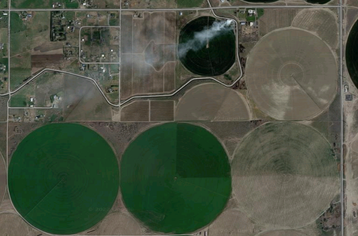 According to documents filed with Morrow County, the company is looking to develop a 127-acre data center campus on the west side of Bombing Range Road, one mile south of Highway 730 and Interstate 84 Interchange.
The company is working with Yost Grube Hall Architecture to build a data center campus, security building, and water treatment building. The company was given zoning approval in March.
The company is aiming to build four single-story data center buildings, each measuring 215,461 sq ft (20,000 sqm). The site would include a water industrial treatment building, water storage tanks, security building, and a 14,000 sq ft (1,300 sqm) 'data storage building.'
However, a meeting with the County's Columbia River Enterprise Zone (CREZ) board this week includes an item on the agenda to discuss an 'Application from AWS for Five Sites for Data Centers – Two Within the Boardman Area of Influence'. Whether that is a typo or the company has changed the plans to add an additional facility is unclear.
According to the filings, the Umatilla Electric Cooperative will build an on-site substation for the development, though that is not part of the already approved zoning filing. Phase one of the development would seemingly only see one data center and ancillary buildings constructed.
Amazon has had a data center presence in Oregon for a number of years. It began building in Boardman around 2011, and expanded in Hermiston, in nearby Umatilla County, from around 2017. The company has at least seven facilities in the area.
Rowan Green Data also looking at Morrow County
Rowan Green Data – the Joint Venture between Quinbrook Infrastructure Partners and Birch Infrastructure – is seemingly also looking to develop in Morrow County.
According to county filings, the company is applying to replace land located southwest of Boardman on Tower Road into two land parcels; one of 275 acres, and another 64,500-acres. This request was also approved by local officials in March.
Its website says Rowan is currently or planning to develop facilities at a number of sites across the US; two sites totaling 45MW in Oregon under the name Project Hood.
The company is developing a 500MW campus in Temple, Texas.
More in Construction & Site Selection