The number one area for data center building in the US is now Northern Virginia, which has overtaken New York to take 20 percent of the US data center market, according to recent research, 
Northern Virginia, centering around a major fiber node at Ashburn, is now the largest data center market in the US, according to a report report from 451 Research and real estate company Jones Lang LaSalle (JLL), published this month.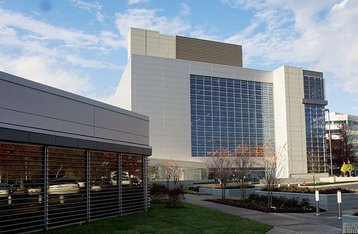 Fiber nexus
While US states try to outbid each other for the next major data center project, Ashburn Virginia, has been growing for years, sitting on top of one of the densest fiber nexuses in the world, with proximity to the Federal Government and the East Coast population of the US. Twenty years ago the area hosted the MAE-East exchange and controlled access to a large part of the Internet as a whole; now it is poised to be the number one area for data center growth in the US.
Space in the region is expensive and data center space can get a premium over the cost of space in other parts of the country. The demand is so great the when a data center leased by Yahoo was not renewed, the space and its 10.4 MW of contracted power, owned by realty trust DuPont Fabros Technology (DFT), was immediately picked up by another tenant, as yet unnamed but identified as being a provider of wholesale data center space.
In other parts of the country, losing a tenant on the scale of Yahoo would likely result in the space lying fallow for a significant period of time.
The area around Ashburn boasts over 9 million square feet (840,000 sq m) of data center space with two-thirds already fully operational and the remained currently under development. The space includes everything from wholly owned facilities from companies such as Amazon and Facebook to well-known companies leasing wholesale data center space, to colocation provides that support almost 3000 technology companies within their own (leased and owned) data center space.
While vendors such as Amazon continue to build out for their own use, providers such as DFT and Digital Realty are positioned to expand their already burgeoning campuses in the area. While there are as many as 60 data centers in the immediate area, they serve a wide variety of customers, with almost 20 facilities playing specifically in the colocation market. This density of colocation offerings should provide a good indicator for how much interest there is in companies making use of this area as a data center location.