French telco firm Altice is reportedly looking to sell its data center portfolio in the country.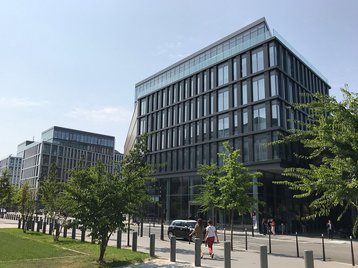 L'informe reports the telecom operator tapped investment bank Perella Weinberg to seek a buyer for around 92 data centers across France.
The company is seeking at least €1 billion ($1bn) for the portfolio, according to the publication. The facilities reportedly include a 'handful' of larger sites and 'dozens' of smaller facilities.
Telcos selling off data center assets has been a common trend globally over the last decade, with Altice previously selling its Swiss data center businesses Green.ch and Green Datacenter to InfraVia Capital Partners in 2017.
Altice has previously tapped Perella Weinberg to sell its Cabovisao and Onitelecom units in Portugal as well as acquire PT Portugal.
Last year Cellnex Telecom acquired Hivory, Altice France's tower joint venture with KKR (via Starlight Holdco). The sale included some 10,000 towers across the country primarily serving Altice's SFR unit.
In August, Altice France and SFR CEO Gregory Rabuel left the company after 13 years, reportedly due to poor recent financial performances. Mathieu Cocq took over as managing director of SFR.
Altice founder Patrick Drahi has been busy in the last year. After a failed takeover of satellite firm Eutelsat, he turned his sights on UK telco BT and increased his stake in the company.