In many respects, the phrase 'sustainable data center' is something of a contradiction in terms, like 'talented X-Factor singer' or 'honest politician'.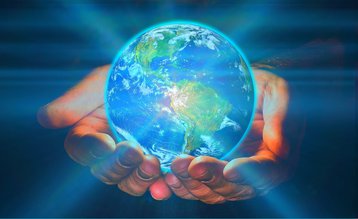 However, unlike politicians and their eternal struggles with probity or the perennial lack of talent of reality TV show contestants, data centers can be made considerably more sustainable. This is especially true when they are built from the design upwards by specialists, who can bring to bear the many different aspects of sustainability from start to finish.
Of course, any modern building embodies carbon generated in the production of the glass, steel, concrete and cement that make up its foundation and structure. So, first, what can be done to minimize that embodied carbon?
"In the UK, we're not big builders in concrete in the industrial building markets. We've got an established model and history of building with steel frames and using lightweight construction techniques, with insulated cladding systems. But in Europe, it's typically the opposite: big concrete buildings because that's the established methodology in those regions," says Jamie Hughes, head of technical, data centers, at global service conglomerate Bouygues Energies & Services.
He adds: "You need to assess the whole building lifecycle, with a focus on the construction phase, so that you can reduce its carbon impact." Inevitably, concrete will always have some kind of carbon impact.
However, if we can optimize how we produce concrete buildings, by prefabricating concrete elements, for example, we can improve the efficiency of the process and, therefore, reduce the carbon intensity."
It's no surprise that in the current environment Hughes is seeing a surge in lifecycle assessments coming from data center operators looking to find ways to meet their looming net-zero carbon emission commitments.
To help, Bouygues has started making use of lower carbon concrete, which is now offered by all the major concrete and cement makers, including Cemex, Tarmac and Hansen. But the challenge of decarbonizing entirely the building blocks of the modern world should not be underestimated.
Direct action
Economist Ed Conway points out that an entirely new industrial revolution will be required to reduce or remove the carbon-generating elements of glass, steel, concrete and cement – the raw materials of modern construction – not to mention so many other important industrial materials and processes.
But unlike many other construction giants, Bouygues E&S has been investing in research and development for decades in a bid to make construction much less carbon-intensive. Can we speak here about the low carbon concrete use in France?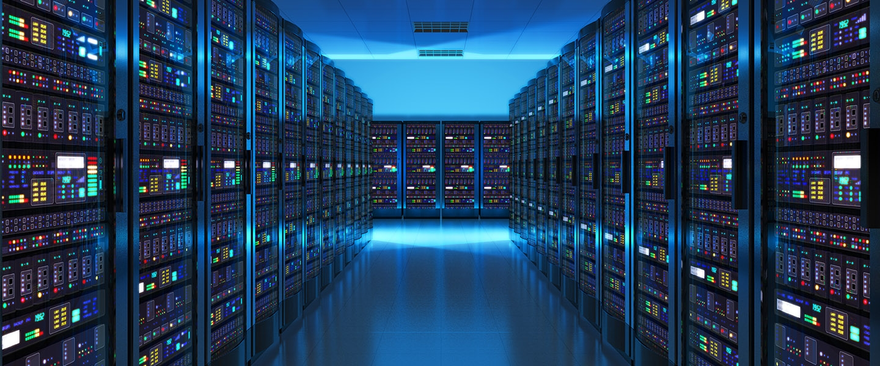 So, with data centers made of hempcrete or wattle and daub obviously out of the question, what other ways can data center operators build more sustainable facilities?
"We're looking at how we can minimize the environmental impact through energy efficiency and decarbonization, as well as the other environmental impacts," says Hughes. As a construction company with engineering and technical staff employed in-house, Bouygues E&S is able to build hyperscale data centers from the drawing board to the grand opening, including the commissioning of all the systems, too.
It can, therefore, also advise on all the various aspects of sustainability technology that a client may be interested in.
"We're working with customers to fully explore all their energy efficiency and sustainability opportunities. In terms of heat reuse, for example, for one of our clients we've been looking at how we can utilize that on-site and how we could future-proof their build for connection to a local infrastructure project," says Hughes.
"Often, it's not actually that difficult from a technical point of view, nor unfeasible from an economic point of view, either. It's more about the planning because it can be difficult to retro-fit afterwards. But if it's planned well in the first place, as part of the data center development it can open up a lot of opportunities."
More and more customers, he adds, are considering heat reuse projects as part of their environmental commitments when they refurbish or build new facilities.
On top of that, one of the biggest recent developments, reports Hughes, is a surge in interest in providing power grid-support services using data center power infrastructure such as UPS, to help power companies balance the grid as more and more renewable energy comes on stream.
When it comes to backup, the choices have been complicated by spiking gas prices, making a shift to natural or biogas a more complex financial and operational calculation. But Bouygues E&S is looking towards hydrogen fuel cells as an alternative that could become viable within around five years, according to Hughes.
"We have various research and development projects in the business, not specifically data center focused, but looking at, for example, green hydrogen, blue hydrogen, and what they might mean for energy infrastructure, whether that's for industry as a whole or for specific applications like data centers," he says.
There has even been speculation that data centers could be entirely powered by modular nuclear reactors in the future.
"I think small-scale modular nuclear is a bit further away at the moment, but nuclear is also a market that we we have a foot in – we've been involved in building and maintaining nuclear power stations across Europe for a while now, and are also involved as a major partner in the construction of Hinkley Point C nuclear power station. So we do have capability in the business and the ability to tap into that knowledge.
Inside out
Internally, building management systems (BMS) are starting to earn their keep as an increasingly valuable means of maximizing building efficiency and, therefore, improving facilities' sustainability.
While not new, these have become critical as data centers have gone hyperscale, centralizing and simplifying access to critical information about power and cooling enabling both services to be fine-tuned to maximize efficiency. That's in addition to their core function of highlighting emerging issues and the need for preventative maintenance before anything goes awry.
"It's mainly due to the sheer scale of facilities, these days As the scale of facilities has grown, our customers have focused more on how they use their various monitoring systems," says Hughes.
"In terms of monitoring plant from a performance and availability perspective – but also because they've invested in the system – they're actually utilizing them to monitor, and try to optimize their energy efficiency, and the operation of plant and equipment.
"But I don't think the driver has necessarily been sustainability and efficiency. It's been more about the challenge of having a bigger asset to manage," he adds.
At the same time, with data centers becoming ever-larger, automation of the IT estate has also become more important. For example, with Virtus' LONDON5 data center – designed, built and commissioned by Bouygues – the company installed 'intelligent by design' air cooling, power and connectivity.

This encompassed fresh air evaporative cooling, solar panels, ground water sourced from an on-site well, chimney racks for heat extraction and an efficient UPS. On opening, the data center became the most efficient in London, achieving the BREEAM "Excellent" standard and a PUE below 1.2, all with Uptime Institute Tier 3 certification.
With London almost maxxed out in terms of power provision, data center operators in the city, as well as neighbouring towns along the so-called M4 corridor, must do all they can to be as efficient as possible. Now, even data center water usage is becoming a mainstream issue, demanding more efficient cooling, as well as more power efficiency across the data center.
Virtus is just one of the many big names that Bouygues works with from design to commissioning to produce highly sustainable data centers, not just in the UK and Europe, but all over the world.
Design, build and validate
From design to completion, a major hyperscale data center project typically takes between 18 months and two years – possibly more in the current challenging environment. However, a company like Bouygues can take on every aspect of design and build, including commissioning, taking the project every step all the way to completion.
It can therefore handle technical challenges in an integrated, holistic manner, as well as planning ahead to make sure the right materials are available at each stage, reducing the risk of supply-chain delays and other disruptions.
"Design and engineering is the biggest piece of the puzzle from my perspective: that's my background, it's what my key focus is. The advantage from the design and engineering perspective is that we can do both of those steps simultaneously.
"Traditionally, we pick up at RIBA Stage Three – where the 'Concept Design' of Stage 2 is turned into the "Developed Design" – so there's quite a bit of filling-in of gaps, and there's still some key decisions to be made. But having that design capability in-house, with design teams in both the UK and France, means that we can do the final step of the design and do the engineering at the same time, which is a big efficiency boost and gives us a major element of control over that process," says Hughes.
"So it's not a case that we're having to finalize aspects of the design first, and then go for procurement, then bring in engineering to dovetail in the specifics of the equipment and materials we're going to use. We can do that all at the same time," he adds.
That's a big advantage over the typical approach of employing different specialists to complete each stage of the build.
"We don't have a hard handover between the design stage, and the construction team. We have a big overlap between those two processes, and try to maintain our level of agility in the construction phase, because we still have our design engineering teams involved while the construction is underway."
Furthermore, when it comes to procurement, Bouygues can use its size and the fact that it is involved in multiple major projects to ensure that builds have what they need, when they need it.
"And, inevitably, in a fast-paced market like data centers there's a lot of change, and we can absorb quite a lot of the impact of change from the client, We can be agile and we can accommodate change during the construction process to suit engineering and design, from the end users," says Hughes.
The penultimate step, of course, is commissioning and unlike many construction companies, this is something that Bouygues can (and does) handle, too.
"We say that commissioning doesn't start after construction; commissioning starts after the design and engineering stage, alongside the construction. The key starting point for a commissioning process is the design documentation developed at Stage Three.
"We use the detailed design as the basis for the commissioning, starting from the design documentation forming part of the commissioning documentation, the initial commissioning tags, and then informing the system 'walk down' so that we can actually assess the construction against the design and validate that at the start of the commissioning phase.
"And then we're into the set into work and the performance testings of those systems with that design intent in mind and as a reference point.
Asking questions
Data center operators looking to build or refurbish facilities also need to ask a number of pointed questions of their contractors about what they are doing to minimize their environmental footprints. This, after all, will form part of their Scope 3 carbon emission accounting.
"At Bouygues Energies & Services, we're looking at how we can reduce the environmental impact of our activities, and how we can help our clients to do the same through delivering energy efficiency, decarbonization, and also minimising the other environmental impacts as well," says Hughes.
"That means considering the impact on local areas in the construction phase, and after a building has been built. We're also looking at our supply chain. So, we see ourselves as the hub in the process of building a data center or, indeed, any facility or building," he adds.
Hence, sustainability is about more than just striking a bunch of power purchase agreements (PPAs) with wind farms, maybe located hundreds of miles away, and ticking the appropriate box. It's about how a building is constructed and minimizing its power consumption; it's about efficient building management; capturing and finding a reuse for waste heat; and, ensuring that when the replacement cycle kicks-in, servers and other items of equipment can either be reused or recycled.
And, finally, on top of all that, it's about having sufficient insight into the sustainability of suppliers and their operations, too.
"We can get engaged as early as RIBA Stage One, helping with the various buildability studies, and things like that. And we can take it right the way through stages Three, Four and so on all the way through commissioning and up to the opening ceremony, and at a fixed price," says Daniel Mace, executive vice president, data centers, at Bouygues Energies & Services.
"We typically build the 'white box' with the cooling and the power. And then, normally, there's an early access period where the client wants to come in 60 days before and kit it out. But we can also do that as well – we can even just give the client the keys to the car and all they need to do is turn the ignition.
"However, what we tend to find is that we take it to the white box and power stage then, somewhere in that period, they approach us and ask, 'can you install the rack and stack, and do all the interconnections?' at which point we then negotiate that and come to an agreement and that then becomes the next stage for us," says Mace.
Furthermore, adds Hughes, because Bouygues Energies & Services employs the design, technical and engineering expertise in-house it can work on the various stages of the build simultaneously, helping to smooth the path of data center construction at a time when build timetables have almost doubled as a result of shortages and supply-chain challenges.
"We start from a piece of ground or a shell of a building and we hand over a fully working, tested data center, post IST," says Hughes.
Find out more about building sustainable data centers, from design to operation, by visiting Bouygues Energies & Services dedicated data center construction website.
More...
Bouygues take home Data Center Construction Team of the Year for Virtus London 5

Virtus and Bouygues continue a long-running partnership

The Bouygues EVP spoke to DCD>News about the need for data centers to work with contractors to reach sustainability targets for facilities