Static Transfer Switches
Course Description
Take an in-depth look at the major components, parameters, installation locations, maintenance and testing A Static Transfer Switch (STS) is critical to any redundant power system supplying data center loads. In the event of a power loss, switching to an alternate source of power without dropping the load is vital.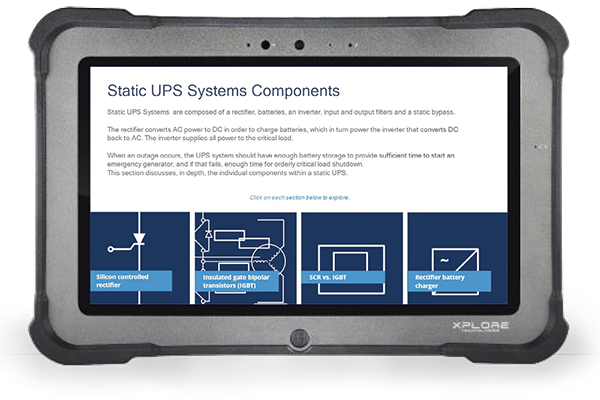 Learning Objectives
Recognize the STS components and their functions
Differentiate STS function between Normal and Bypass operation
Compare the advantages and disadvantages of Primary and Secondary STS configurations
Recognize the effect that the STS has on a facility's reliability and availability
List the steps of the redundancy testing procedure for STS systems
This course has met the required standards for and is endorsed, approved or accredited by the organisations listed below. Upon successful completion of this course, individuals are eligible to obtain CPD/ PDH units. Further details about our relationship with each organisation will be made available upon request.
Key Topics
STS Components & Configuration
Molded Case Circuit Breakers
Primary & Secondary Switch Configurations
STS Improved Reliability
STS Operation
Switch Logic
3-Source Static Transfer
Monitoring Features