Standby Generators
Course Description
In an age where emergency preparedness is increasingly under public scrutiny, the necessity for standby power has become paramount in the mission critical industry. Planning, emergency procedures and nonlinear load problems are important to the overall implementation and maintenance of an effective standby power system. This course addresses several types of standby generator systems and their respective applications.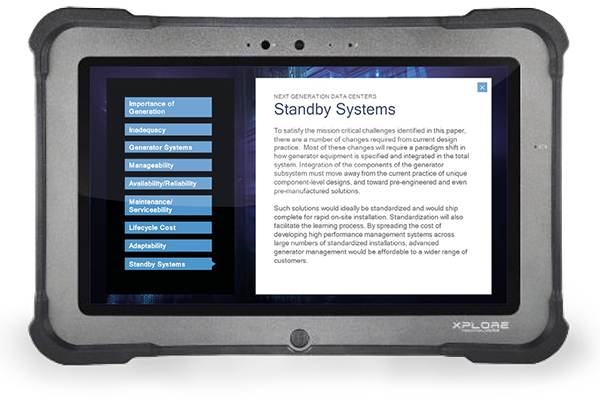 Learning Objectives
Differentiate between the types of electrical loads affected by a loss of power
Indicate the requirements that constitute the type of generator system that must be installed
Recognize the items that a manager must consider when operating and maintaining a generator system, including relevant documentation and emergency procedures
Identify and compare the maintenance procedures for each generator component
Recognize common issues and the solutions associated with a system that incorporates a standby generator system and UPS
This course has met the required standards for and is endorsed, approved or accredited by the organisations listed below. Upon successful completion of this course, individuals are eligible to obtain CPD/ PDH units. Further details about our relationship with each organisation will be made available upon request.
Key Topics
Types of Standby Systems
Load Considerations
Next Generation Data Centers
Alternators
Engine GenSet & Cooling Systems
Ventilation and Exhaust
Generator Sizing & Redundancy
Lock-out/ Tag-out