Reliability & Resiliency
Course Description
This is an essential knowledge course. We recommend that you complete this module before proceeding to our Professional Development courses. Reliability and resiliency are the essence of the mission critical mindset. Understanding the impact of these ideas and their relation to downtime is crucial.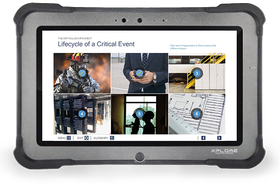 Learning Objectives
Indicate the key aspects affecting the importance of reliability of today's mission critical industry
Define the Critical Environment and the 6 major critical power areas where coordinated action is required
Recognise the 5 steps in risk assessment process and levels of risk associated
Recognise the 6 steps that must be taken during a critical event
Indicate the challenges that the industry faces to improve reliability and resiliency including, disaster thresholds, increasing heat densities, cost of power and human error
Identify the solutions to the reliability challenges that the industry faces
This course has met the required standards for and is endorsed, approved or accredited by the organisations listed below. Upon successful completion of this course, individuals are eligible to obtain CPD/ PDH units. Further details about our relationship with each organisation will be made available upon request.
Key Topics
The Critical Environment
Industry Challenges
Increasing Heat Densities
The Grid
Planning and Impact Assessment
Engineering Design
Project Management
Testing and Commissioning
Operations and Maintenance