Mission Critical Engineering
Course Description
This module will help you to understand all aspects of the design and operations of a mission critical facility in order to address risk tolerance, reliability, maintainability and proactive preventative maintenance.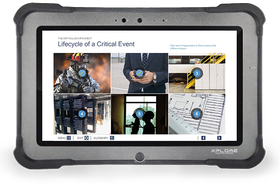 Learning Objectives
Explain the importance of mission critical facility risk tolerance, recovery time and reliability in today's business environment
Describe the 7 steps to improved reliability and maintainability
Differentiate between the 4 Telecommunications Industry Association (TIA) Tier Levels
Identify mission critical facility design considerations
Identify the tests associated with each of the 5 commissioning levels
Explain how short circuit coordination studies improve facility operations
Describe how Direct Current (DC) systems can serve as an energy efficient solution in the mission critical facility
This course has met the required standards for and is endorsed, approved or accredited by the organisations listed below. Upon successful completion of this course, individuals are eligible to obtain CPD/ PDH units. Further details about our relationship with each organisation will be made available upon request.
Key Topics
Industry Overview & New Requirements
Design Considerations & Client Specifications
Hardware Configurations
Systems, Facility Area Calculations
Site Validation & Layout Development
Layout Development
Redundancy Configurations
Bid Package Delivery
Vendor Selection
Commissioning