DCT Recertification
Continue your learning journey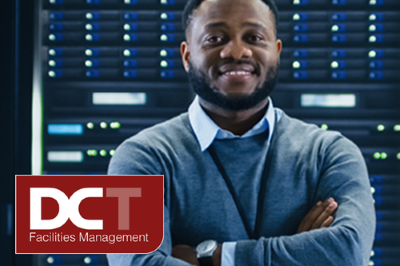 In the rapidly and evolving mission critical environment, staying up to date on the latest industry trends and debates is crucial for data center professionals. By earning the 56-hour DCT credential, you demonstrated your knowledge in Facilities Management for mission critical environments. After two years, it´s time to top up and expand your knowledge in this area to keep your DCT Facilities Management credential valid. To recertify you must complete 8 hours of new e-learning content from our library of mission critical content prior to your credential expiration date.
---
A New Approach to Recertification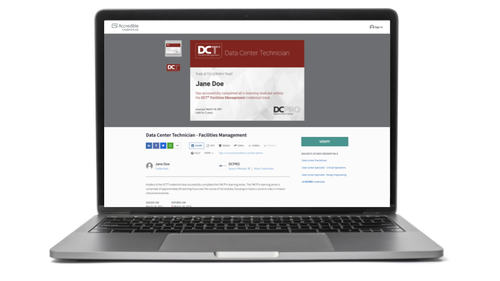 Our approach to recertification is about giving you access to the latest and most relevant learning material to challenge and expand your knowledge, rather than asking you to resit the same exam that you passed to earn your credential. By recertifying your DCT Facilities Management credential, you will have access to the newest FMCI e-learning modules and can expand your knowledge on the mission critical topics of most interest and importance to your professional development.

After you have successfully completed the required hours for your recertification pathway, you will receive an updated digital badge and social certificate, and will remain credentialed for an additional 2 years. You can continue using the DCT logo and post-nominals on LinkedIn, email signatures, and your other professional correspondence to demonstrate your control of the mission critical environment.
How to Recertify
To enroll in the DCT recertification pathway, please ensure that you are logged into the DCPro learner account where you completed the credential. Afterwards, click the "Buy Now" link above and follow the instructions to complete your purchase and access the recertification module library.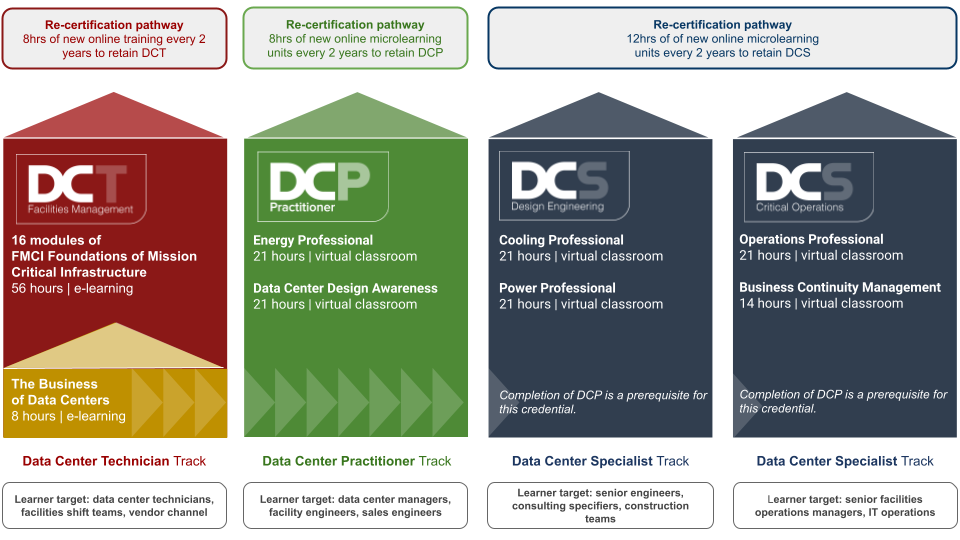 Learn more about DCPro credentials