DCS - Critical Operations
CPD

77 Hours

Price

$6800 USD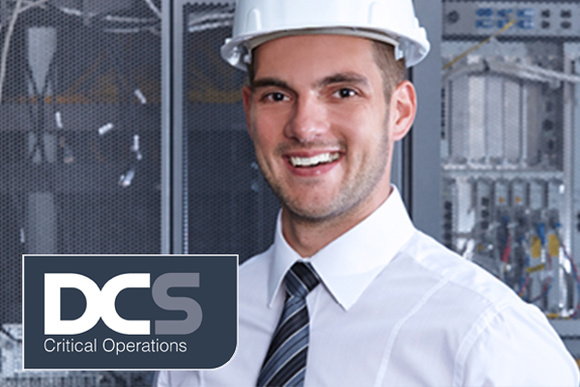 Demonstrate your competence in mission critical operations
Demonstrate your competence in mission critical operations with a globally recognised credential that proves to customers and employers that you're up to date with industry best practice.
This Data Center Specialist credential comprises a total of 77 hours of instructor-led classroom training. DCS is the highest certification level that an individual can achieve on our career progression framework. It demonstrates a significant commitment to professional development and inspires confidence in customers and employers alike.
Do you fit the DCS profile?
Current DCS holders are made up of directors, supervisors, coordinators, consultants, analysts and various other specialist-level positions in just about every area of the data center and data center industry. While there is no minimum requirement regarding years of industry experience, this credential track is recommended for data center professionals who have been working in the industry for at least four years.
What are the benefits?
By successfully completing the 4 required instructor-led courses that make up this credential pathway, you will be awarded the DCS credential that you can use after your name in the public domain. You will also earn 77 CPD/PDH points which can be used against other professional memberships and certifications. We will provide you with a digital badge and certificate which can be shared with your network, as well as a print-quality certificate. For more information about digital badges and certificates click here.
How long is the credential valid?
The DCS credential is valid for two years from the date of issue. In order to maintain your credential, you must enroll in and complete the DCS recertification pathway before your credential expiration date. You can find more information about DCS Recertification here.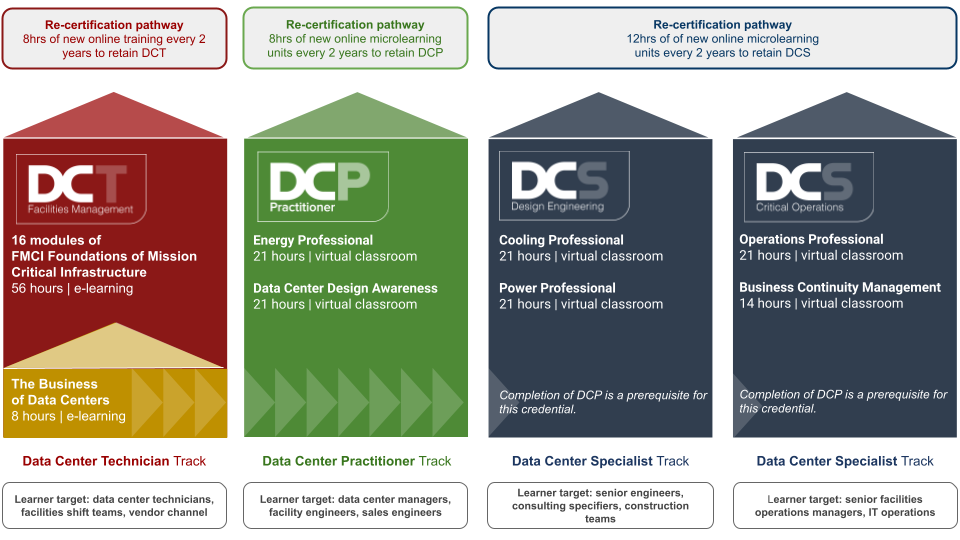 We want to ensure that our world-class facilities are managed by highly skilled and experienced technicians with gold operational standards. But this isn't easy when you are in the midst of a large regional build-out programme.

We've been working with DCPRO to build a training plan that can be rolled out to all facilities. To start, one technical staff member from each facility across Australia has been enrolled on the 77-hour DCSpecialist 'Operations' certificate track. They've found the courses immensely useful.

Brett Ridley, NEXT DC- Head of Central Operations