Data Center Energy Efficiency
Course Description
Learn how to maximize energy efficiency to align with ASHRAE's direction to "lead the advancement of sustainable building design and operations" This course focuses on monitoring and control of optimization of data center energy efficiency, as well as predicting the health of the infrastructure by tracking performance trends.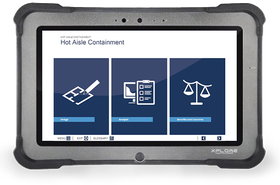 Learning Objectives
Recognize the two driving factors towards energy efficiency
Identify the purpose of PUE and DCIE
Indicate how a facility's PUE value is obtained and utilized
Recognize key monitoring metrics for the following systems: Data Center Cooling, ITE and Power Distribution
This course has met the required standards for and is endorsed, approved or accredited by the organisations listed below. Upon successful completion of this course, individuals are eligible to obtain CPD/ PDH units. Further details about our relationship with each organisation will be made available upon request.
Key Topics
DC Energy Consumption
PUE & DCIE
Calculating PUE
Green Grid Updates
Heat Transfer Inside DCs
Hot Aisle/ Cold Aisle Containment
Best Practices
Distribution of Rack Inlets