Tech Showcase Europe
Datacenter Technology Discovery Event
Bringing you the latest product innovations for the European data center market. With live Q&A!
Technology Zones
Battery Tech

Latest UPS, Li-ion, VRLA, lead-acid, monitoring and testing systems

Cooling Tech

Latest air cooling technologies: HVAC, free-cooling, DX, in-row

Energy Smart Tech

Latest energy efficiency and sustainability focused technologies

Network & Communications

Latest cabling and cable management technology: optical, copper

Power Management

Latest power management technologies: busbars, intelligent PDUs , power monitoring

Simulation & Visualization

Latest data center simulation and visualization technologies

AI & Machine Learning

Latest technologies and services leveraging artificial intelligence & machine learning

Edge Technology

Latest edge technologies for building data centers at the edge

Safety & Security Tech

Latest fire protection, perimeter security and access technologies

Liquid Cooling

Latest immersion, direct-to-chip and liquid cooling technologies

Automation & Control

Latest data center infrastructure management technologies: DCIM, DCMO
Agenda coming soon
Uncover this new product discovery platform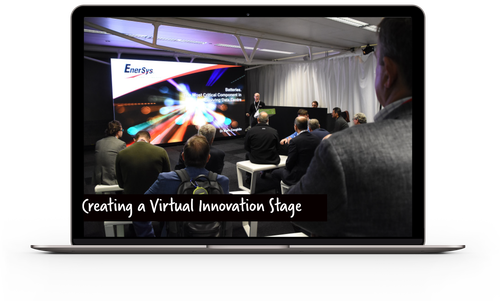 Product innovation has never been more important as the industry strives to meet even greater capacity demands. At the same time, the COVID-19 pandemic has disrupted the conventional forums for finding out about new product, namely exhibitions.
In response, we are delighted to launch the Technology Showcase series that will provide you with the latest information on new products for the mission critical environment. Our digital platform has been developed to emulate the DCD Innovation Stage, a central feature of all our live exhibitions where vendors can pitch product. Engage with:
Slide decks with rich media presented by product experts
Product downloads within each session
Moderator-led Q&A