Panel: Innovative thermal management systems for air cooling: Expanding the air-cooling envelope utilizing Munters SyCool Split technology with design optimization
This session took place on August 3, 2022
Please complete the following form to access the full presentation.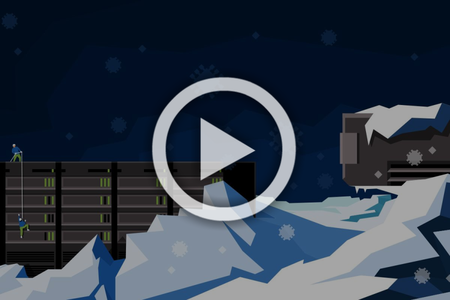 Innovative thermal management systems for air cooling
This episode is now available to stream on-demand using the form below.
As demand for HPC continues to grow in data centers, facility and consulting engineers need to carefully evaluate their cooling systems in consideration of supporting the increasing computational loads. However, with so many air-cooling systems in the market, and with the added challenge of overall system integration, it is imperative that operators choose a reliable and adaptable system.
During this episode Munters will showcase their new thermosyphon cooling technology, SyCool Split, and explore the benefits and advantages of this technology. In particular this session will detail design variables required to achieve higher density air cooled data centers, and how to plan for adaptable cooling solutions that can be optimized for unknown liquid cooling applications.
Speakers
Brought to You by